When the University of Alaska athletic department created the Equinox Marathon in 1963, fewer than 20 marathons existed in the United States.  Hardly any included women, children, and hikers, the groups that quickly turned Fairbanks' burgeoning event into the largest marathon in the world for three years – exceeding even the famous Boston Marathon.
Nat Goodhue, one of the founders, predicted the Equinox wouldn't last long. Instead, the small-town race has generated a lively history in its first 50-plus years that includes Stan Justice's long-standing record, a cancellation due to deep snow, Marcy Trent's three wins in her 50's, and 12-year-old Mara Rabinowitz's record-breaking run.  Finishers also include legally blind runners, a guy on crutches, and a women who hiked the arduous course with an owl on her shoulder.
Many more stories, along with recaps of each race, fill the pages of THE EQUINOX: Alaska's Trailblazing Marathon.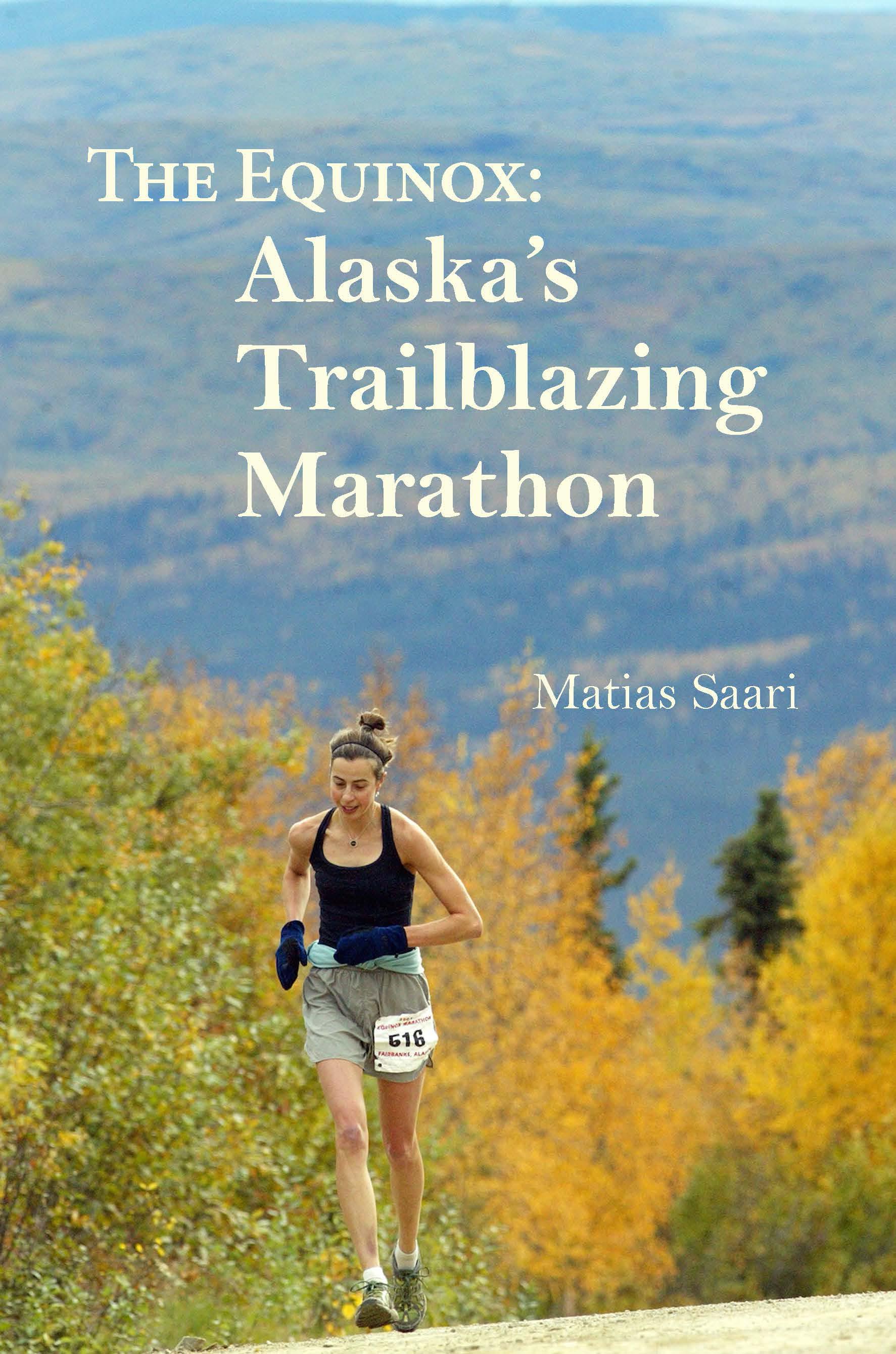 The First Edition has sold out!
An updated Second edition is planned for 2019.
There are still some First Edition books available for retail at:
+ Fairbanks: Beaver Sports and Fairbanks Community Museum
+ Palmer: Active Soles
+ The book is no longer available in Anchorage, sorry!
About the Author
Matias Saari grew up in Michigan's Upper Peninsula and moved to Alaska for a reporting job with the Ketchikan Daily News in 1995. He spent a dozen years in Fairbanks before moving to Anchorage Hillside in 2010.
Matias discovered distance running at age 27. His first marathon, the 1998 Equinox, was a disaster. Through 2015, he has finished the race 16 times – and managed to hold his own.
Matias Saari
equinoxmarathonbook@gmail.com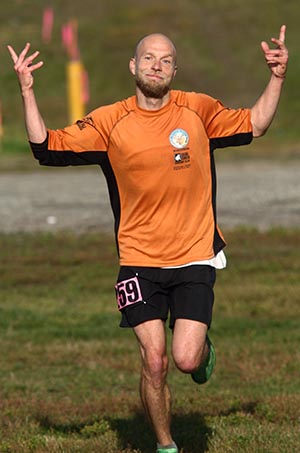 2016 Book Tour Dates
Wednesday, Aug. 31 — Book launch party, Skinny Raven Sports, Anchorage
Tuesday, Sept. 6 — Book launch party, Goldstream Sports, Fairbanks
Friday, Sept. 9, 6:30-8:30 p.m. — Book launch party, Goldstream Sports, Fairbanks
Wednesday, Sept. 14, 6-8 p.m. — Slide show and book signing, Beaver Sports, Fairbanks
Thursday Sept. 15, 5-8 p.m. — Book signing at Equinox Marathon bib pickup, Wood Center, Fairbanks
Friday Sept. 16, 5-8 p.m. — Book signing at Equinox Marathon bib pickup, Wood Center, Fairbanks
Monday Oct. 3, 7 p.m. — Book signing, Palmer City Alehouse, 320 E. Dahlia Ave., Palmer (follows the Active Soles Happy Run at 6 p.m.)
Thursday, Oct. 6, 2 p.m. and Oct. 13, 8 p.m. — interview on Outdoor Explorer program, KSKA radio 91.1 FM Anchorage. Will be archived at http://www.alaskapublic.org/category/programs/outdoor-explorer/
Saturday Oct. 8, 10 a.m. – 5 p.m. — Book signing at the Great Alaska Book Fair, Sears Mall, 600 E. Northern Lights Blvd.
Tuesday Oct. 11, 6 p.m. — Slide show and book signing, REI Anchorage